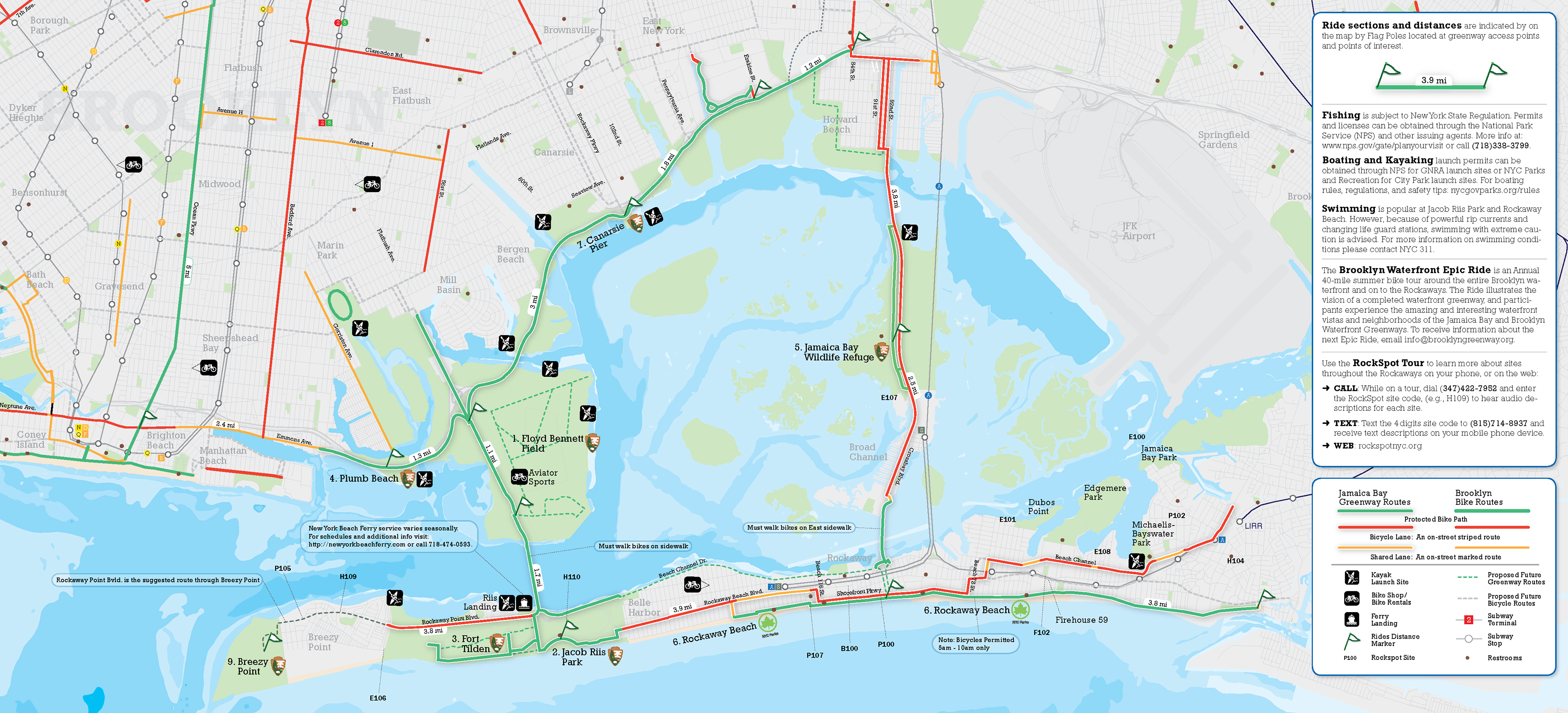 The first comprehensive map and guide to the Jamaica Bay Greenway, distributed in a handheld format to use as part of the biking experience.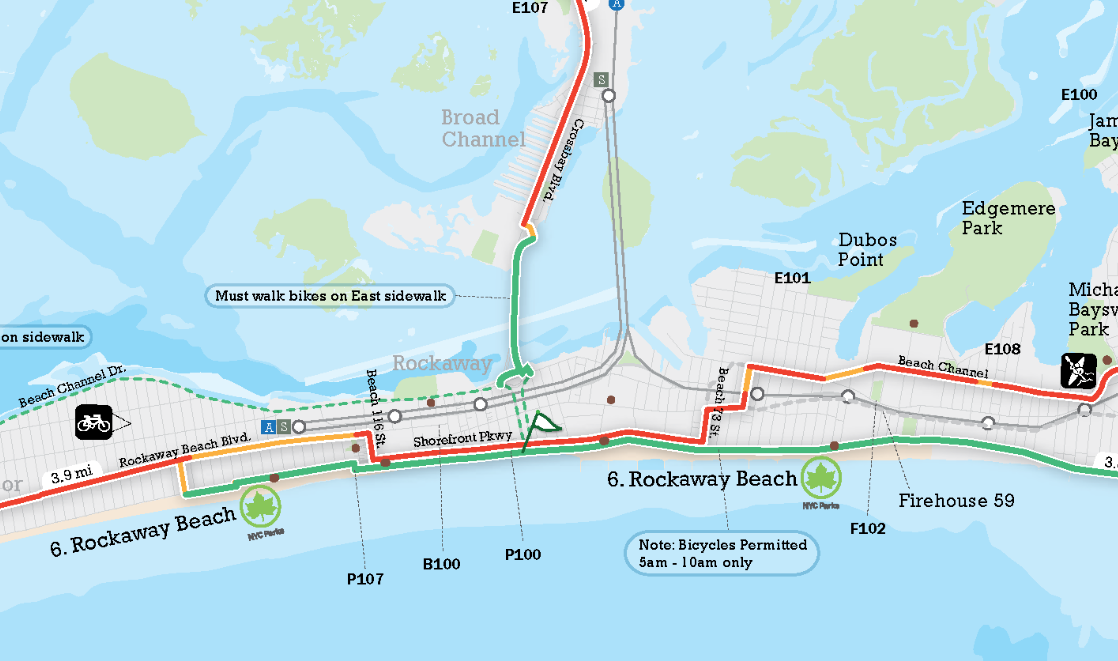 Detailed routes with graded segments to help identify safety areas and a linked audio tour to enrich the ride with history.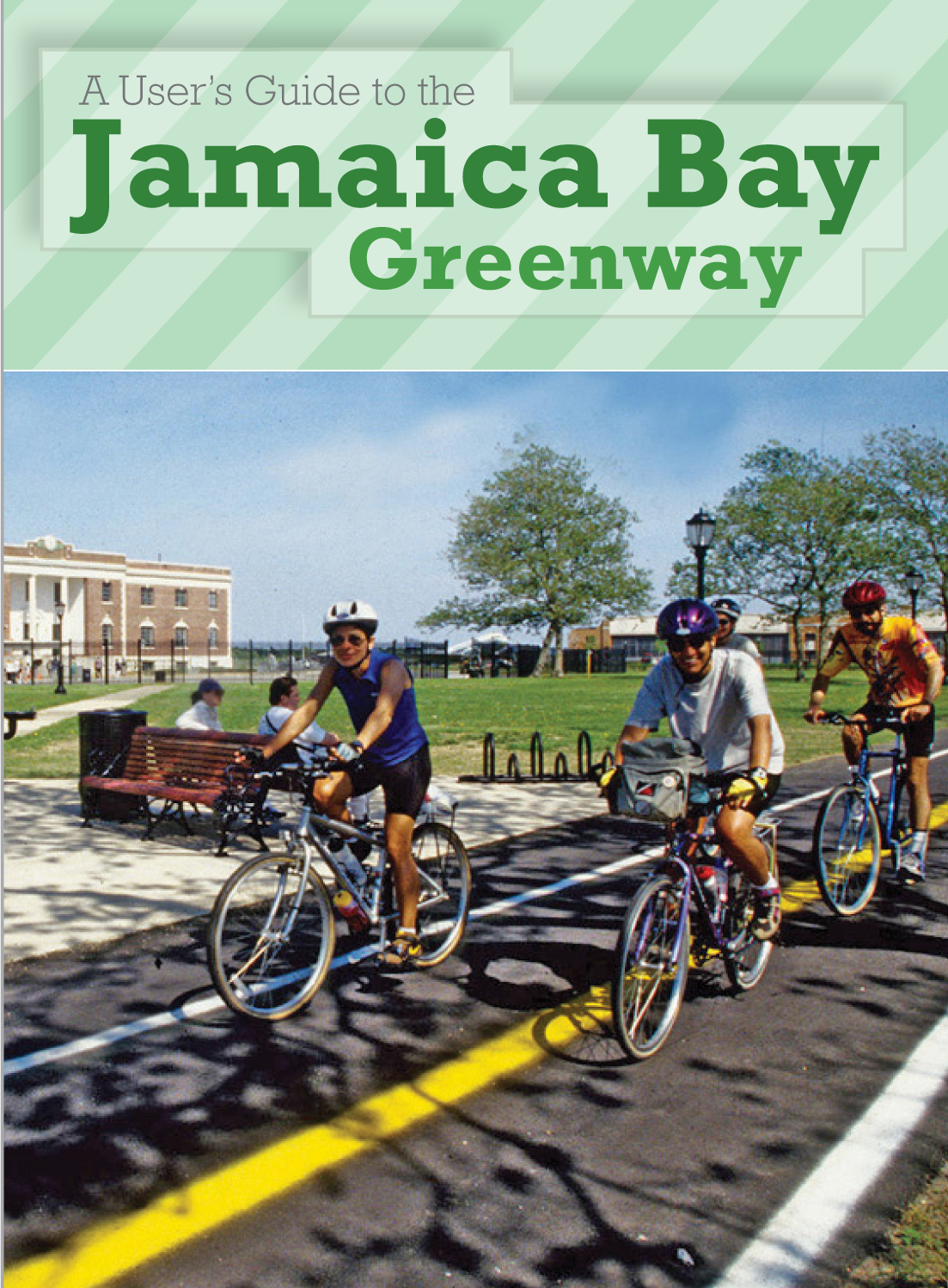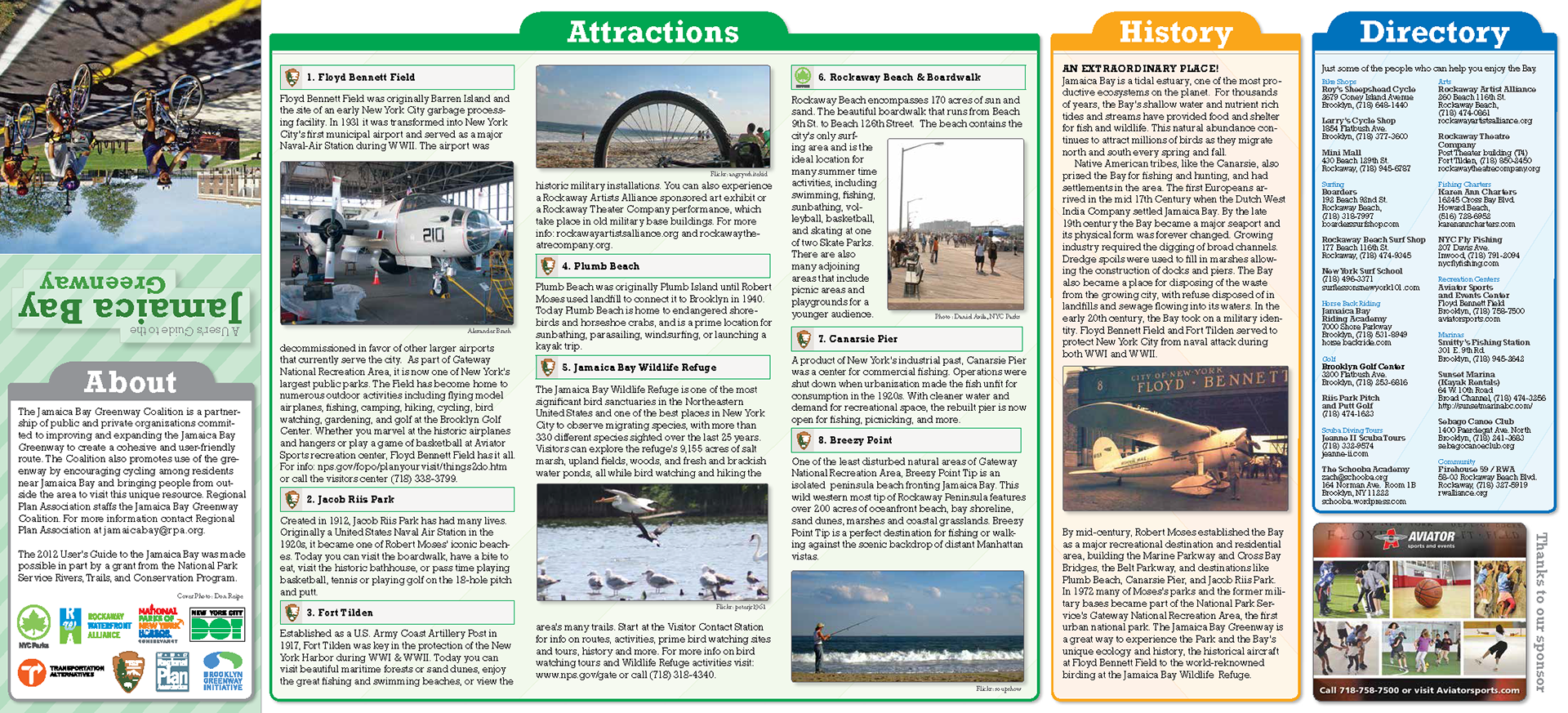 Full history and National Park overview to help guide users through the area's history and amenities.